Story
The idea
The teacher asks yes-no quiz questions. By pressing button A or B the kids / students can pick their answer.
Programming
Important: Check beforehand which version of the Mini you have so that you choose the right editor. For Calliope Mini v. 1.0 use the following editor: https://mini.pxt.io/
The code looks like this: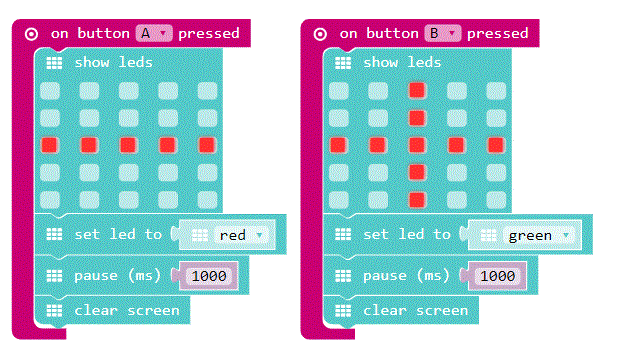 The programming block "Delete screen contents" is used to delete the display after it has been displayed.
And this is what the code looks like in the NEPO editor: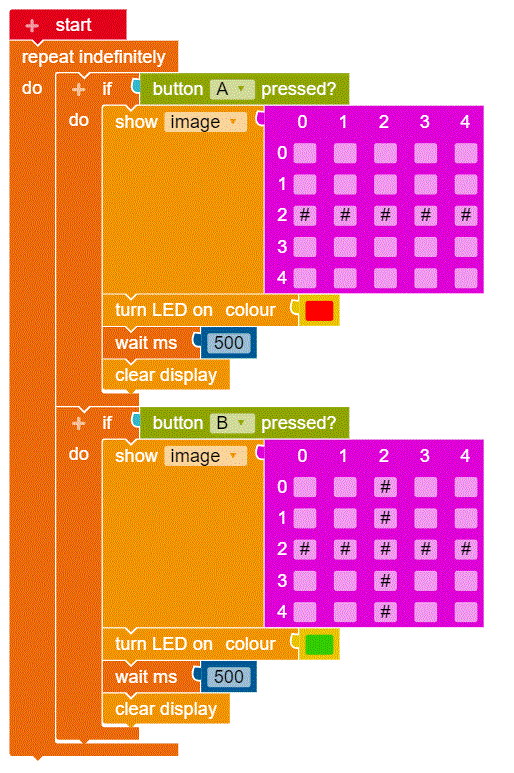 Have fun guessing!
This text as well as the image is published under a CC BY-SA 3.0 DE license. It was originally published in German by Daniel Havlik and translated into English by the Calliope team.