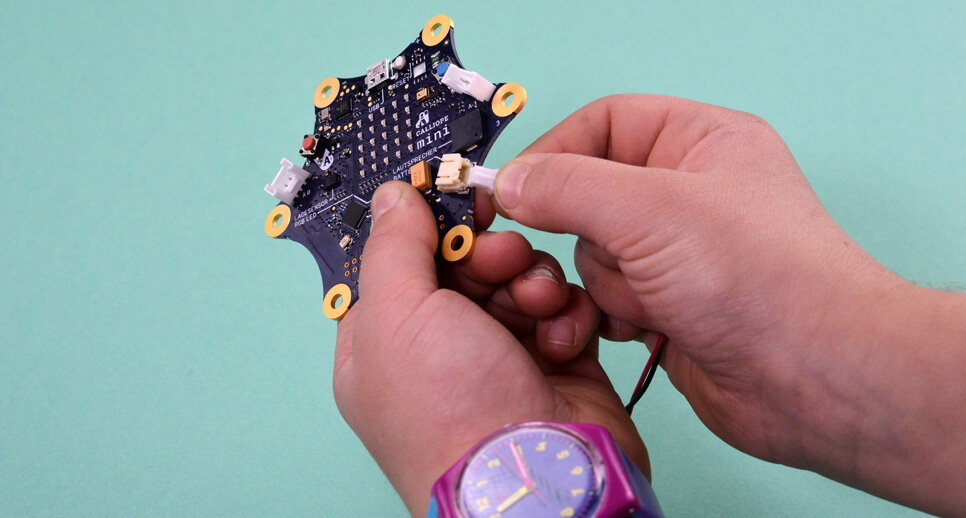 The Calliope Mini requires a power source to work. You can either connect your Calliope mini directly to a computer using a Micro USB cable or you can power it using a battery pack.
Here are the instructions on how to connect the battery pack to your Calliope mini:
The supplied battery pack requires two AAA batteries.
Carefully insert the small white plastic connector (JST connector) from the battery pack into the board's battery socket.
Be careful to insure that the ridge on the plug is facing upwards.
If the plug slides easily into the socket then you are attaching it correctly. Otherwise, turn the plug round and re-insert it into the socket.