Calliope mini 3 - what's new?
The possibilities are even greater, the application even more convenient.
Equipped with new processors, optimizations and additional connection options, it allows the quick connection of motors, additional sensors and actuators. For flexible use with a computer, the Calliope mini 3 is supplied with a one meter long USB-C cable. The new Calliope mini will be available from mid-November.
New features at a glance
Hardware

RGB-LED
The Calliope mini 3 is equipped with 3 RGB LEDs that can be controlled together or separately to create magical lighting effects.

Logo-Touch
On the back of the Calliope mini is another touch pin in the shape of the Calliope logo.

Status-LEDs
The 3 status LEDs give you information about the power supply (red), the data transmission (yellow) and the activity of the microphone (red).

Motor driver/pin header
With the help of the integrated pin strip, movement comes into play in no time - motors and extensions can be plugged in very easily.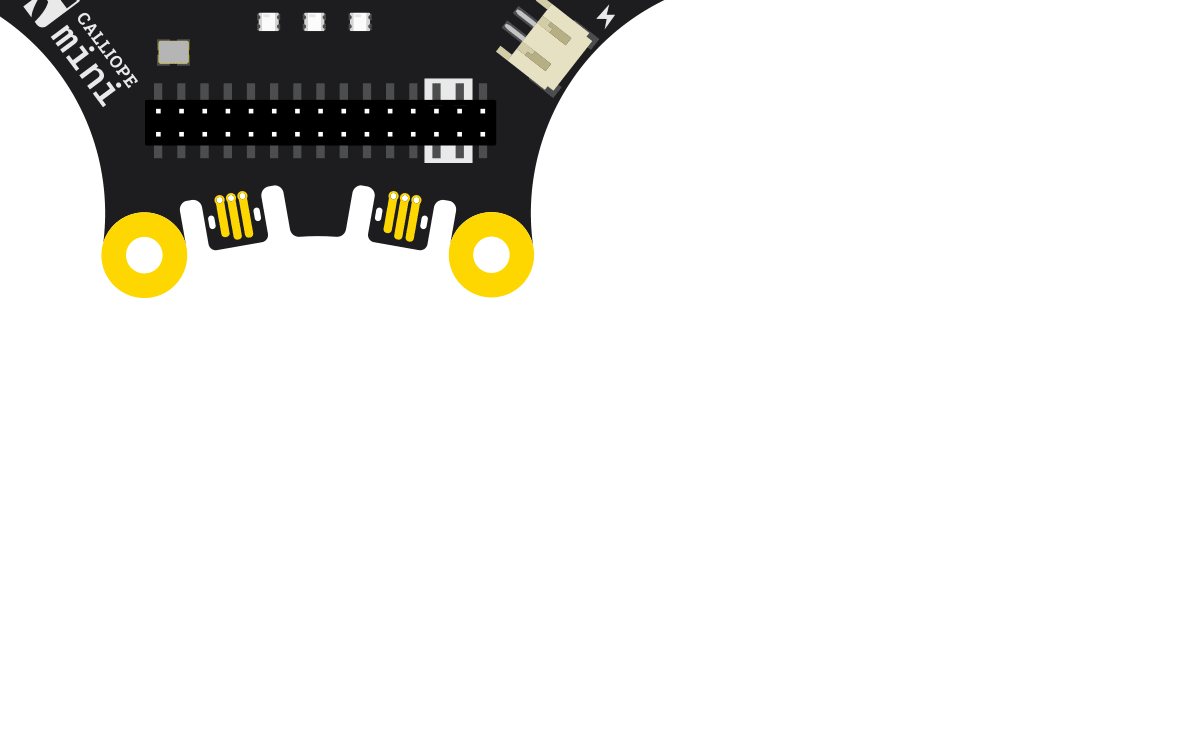 Jacdac
Using the additional Jacdac connectors, different modules can be combined in any way. Jacdac also allows direct exchange via WebUSB with a connected computer - connect e.g. buzzers, LED rings and potentiometers.
Prozessoren
The new Calliope mini now features two fast Nordic processors, the nRF52820 interface processor (for USB-C communication) and the nRF52833 application processor (for program execution).
We invite you to get to know the Calliope mini 3. In the 1 hour online sessions we will introduce you to the Calliope mini 3, there will also be sessions on specific topics such as controlling motors, sensors, data logging and there will always be time for your questions. An overview of all dates is available here.
If you have any questions, you can reach us by email info@calliope.cc and at the following number: +49 (0)30 4849 2030.