Story
In this project we'll show you how the Calliope mini can be turned into a MIDI player. The sound source is an iPad, on which the app Bismark BS-16i is installed. The app has numerous MIDI sounds and of course any other MIDI sound module or keyboard can be connected to the Calliope mini.
Required hardware / software components
1 x Calliope mini
1 x Apple lightning USB adapter
USB-MIDI-adapter
iPad
1x MIDI cable
Bismark BS-16i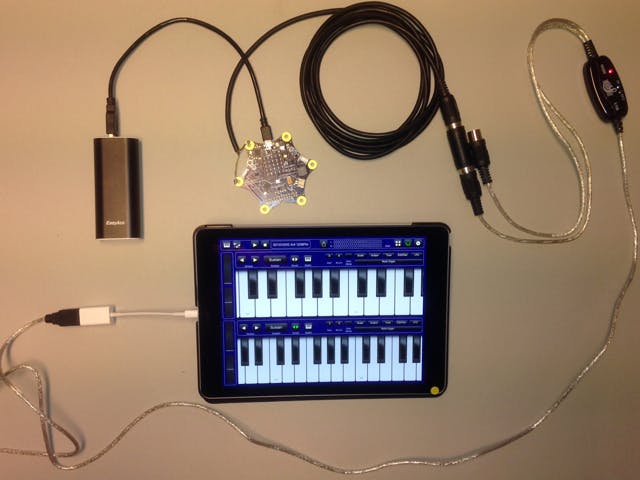 The first step is to connect a MIDI cable to the Calliope mini ("-" and P0).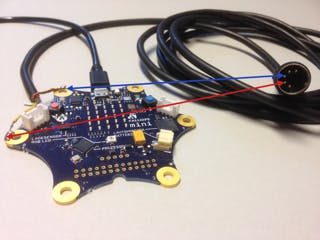 In a second step, the MIDI cable is connected to an iPad. The following hardware is required.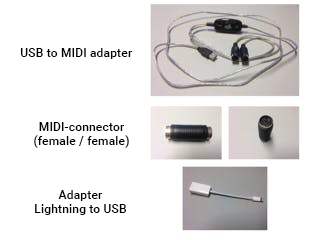 In a third step open the app Bismark BS-16i on the iPad and activate the entry MIDI USB at CORE MIDI INPUT.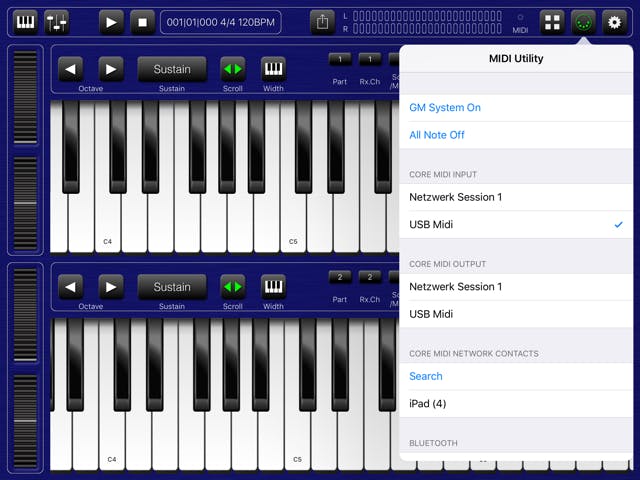 A visual demonstration of this project can be seen on YouTube popup: yes.
This text as well as the images were published under a CC BY-SA 3.0 DE license popup: yes. It was originally published in German by Patrick Schäfer popup: yes and Matthias L. Jugel popup: yes and translated into English by the Calliope team.