MotionKit
The MotionKit promises dynamic pleasure!
With the kit a mobile robot can be built and programmed. You can steer it with light, remote control it with another Calliope mini or use it autonomously as a painting robot. There are no limits to your imagination.
The MotionKit can be purchased in our store from now on: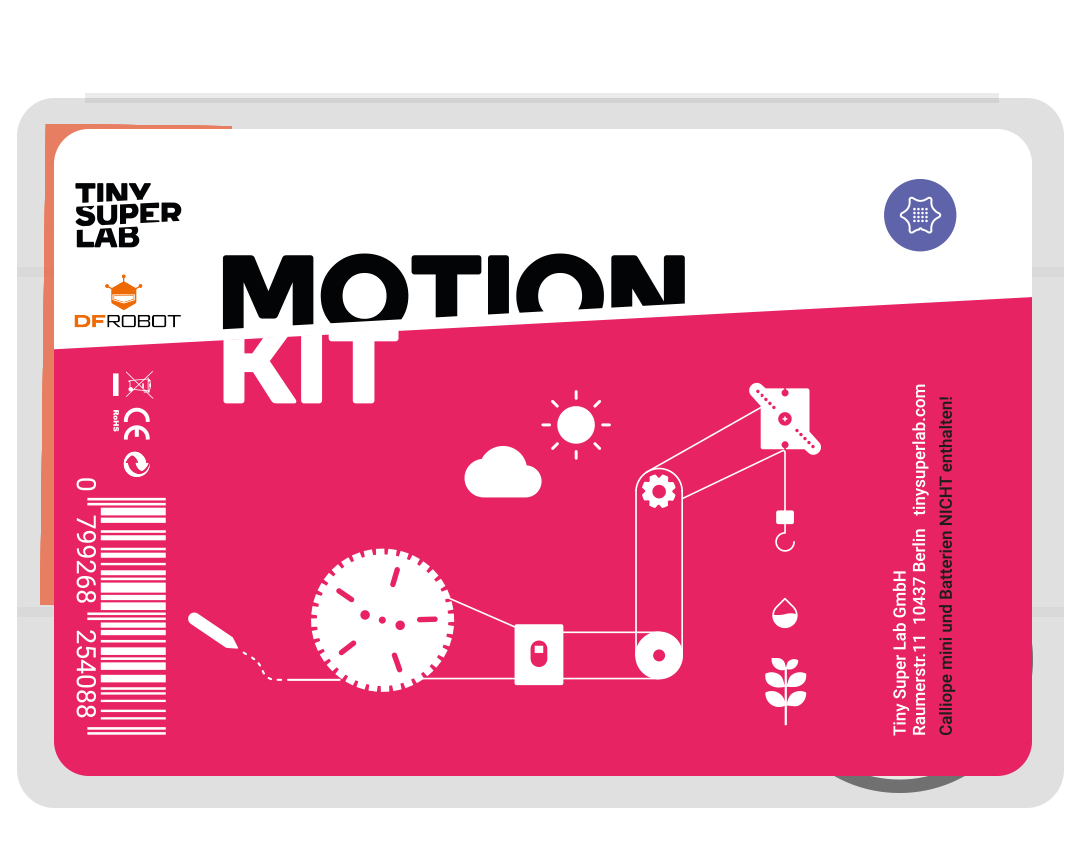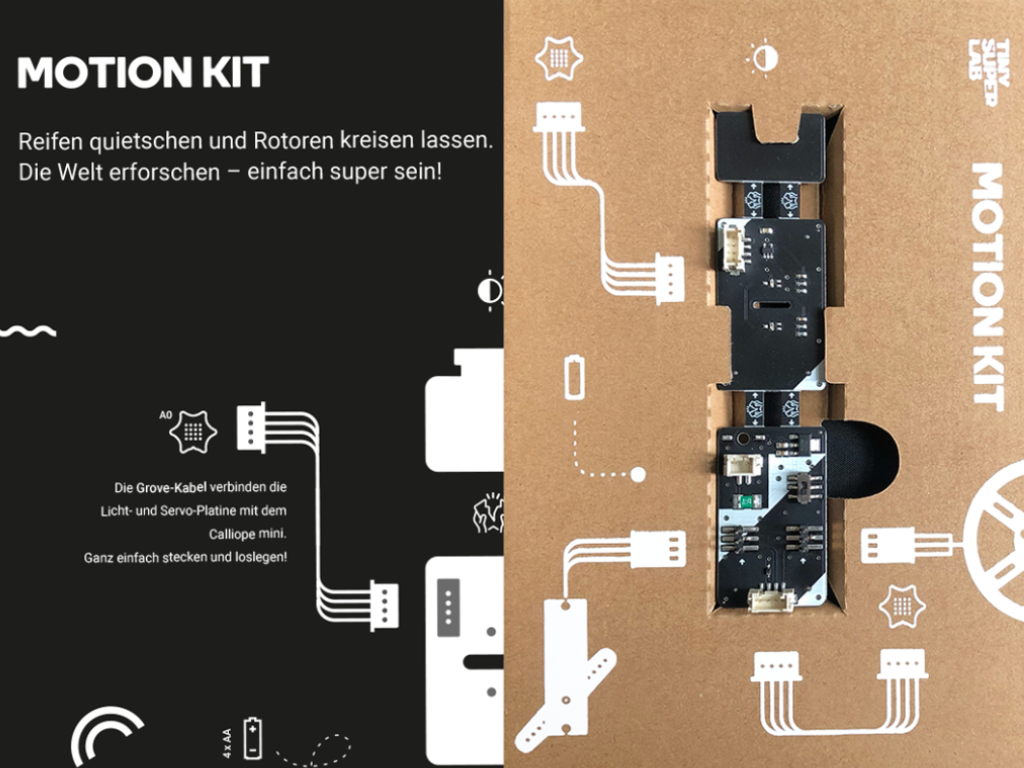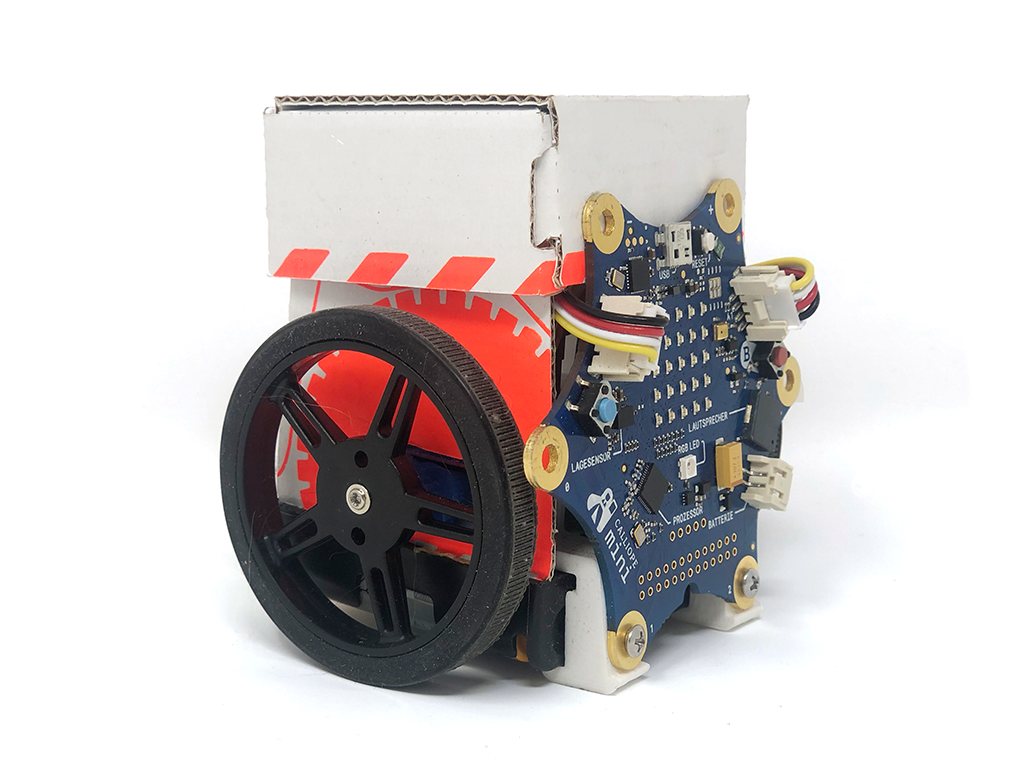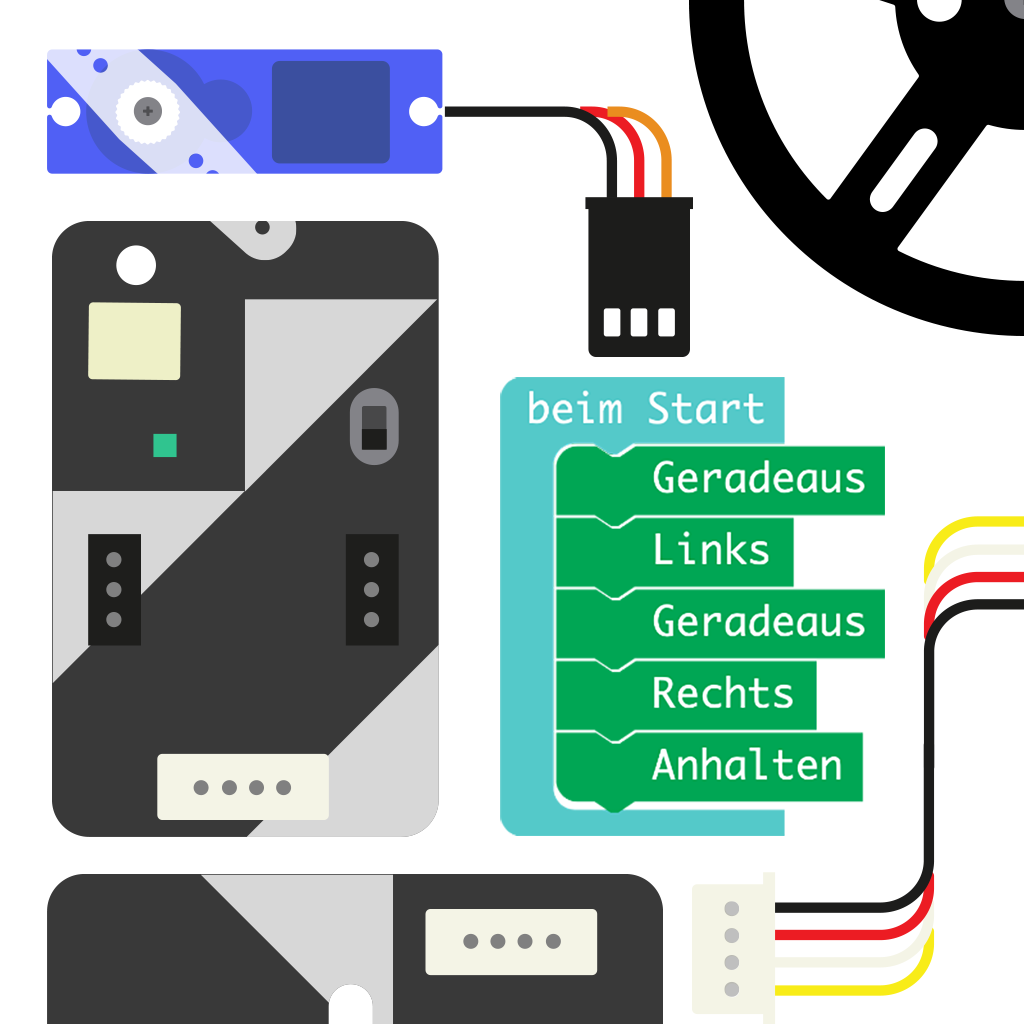 With the help of the MotionKit, the Calliope mini can be turned into an individual robot vehicle.
By simply plugging it in, two servo motors and a light control system can be used to enable interactive maneuvering - the possibilities are endless.
The MotionKit can be quickly programmed with one of the two well-known editors (MakeCode or OpenRoberta Lab).
Detailed instructions on how this works can be found here:
Anleitung